I figured that since I am doing a huge series on Daniel Bryan I should start a thread for him down here.
He is the guy that brought me back to wrestling in 2014 and for that story alone he will always rank amongst my favourites however I'm discovering a whole lot of little gems as I go through my YES Relived series and learning a whole lot about Bryan.
One thing he absolutely does not get enough credit for is his acting chops, we all know how good he is in the ring but the way he conveys emotion and character is one of the things I think makes him so engaging. Have a look at how his body language speaks volumes as he walks to the ring in this little gif, showing a great mix of anger, determination and adrenaline, what he is doing could be incredibly corny but comes off very realistically: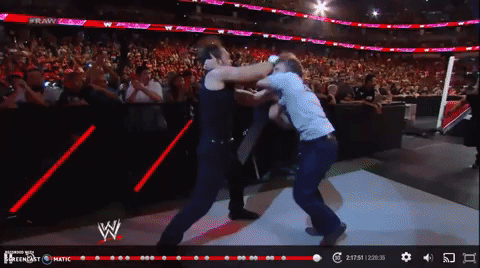 Or a second one here where he is just pissed off at Steph, his body language is closed off and conveys his anger very effectively, obviously this is the peak of it all when it spills out and I wish I had more of this segment cut off because it is a real great master class in showing frustration without overdoing it: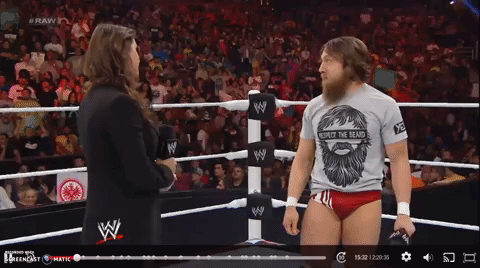 Anyway I'll try not to take over this thread with gifs from my series but wanted to kick us off with something. So let me know what are your fondest memories of Bryan and why do you love him?