The camera pans back to Phoenix and Lillehammer who are now standing in front of the commentary desk. Both have their hands folded in front of them, looking solemnly at the camera.

Phoenix: Good evening, ladies and gentlemen. I'm Blazing Phoenix, joined by the esteemed Robert Lillehammer, and it is with a great deal of sorrow that I report unfortunate news out of Toronto, Ontario. Earlier this week we learned that former LPW competitor Paul Brooks passed away of a heart attack. Brooks was a member of the LPW family from 2011 until his retirement in 2016.

Lillehammer nods as Phoenix takes a quick pause before continuing.

Phoenix: This is of course not part of tonight's entertainment. It's never easy to lose one of our own. He will be missed by LPW and by his fans as well. Please join us as we pay tribute to Paul Brooks.

A video package set to "Survival Tactics"by Joey Bada$$ (feat. Capital STEEZ) starts to play, showing some of Brooks' highlights, including battles with Phantom Lord, Bobino, Morpheus, and Ozzy Crerar, as well as his tag team, Altered State, alongside Crerar. The video ends with a picture of Brooks face, along with a message;

"In the end, it's not the years in your life that count. It's the life in your years."
-Abraham Lincoln.

The camera pans back to the crowd, which offers a respectful applause.

Lillehammer: With that said, we'd like to dedicate tonight's show to Paul Brooks, his friends, family, and fans. Our deepest sympathies to Paul's family and loved ones during this extremely trying time.
Rise up, gather round, rock this place to the ground

Burn it up, let's go for broke, watch the night go up in smoke

Rock on! Rock on!

Drive me crazier

No Serenade, no fire brigade, just Pyromania!!
[/color]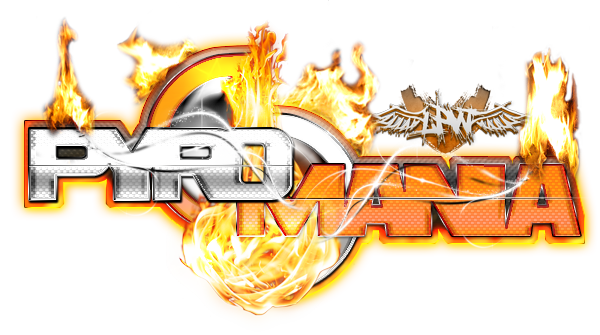 and Insanity
Come inside now, I implore.

Do you think you can restore

The crucial pieces missing from my brain?

What seems to be the matter dear?

Why do you cry and shake with fear?

I've only had the best dub me insane.

Please let me out
Please let me out
Please let me…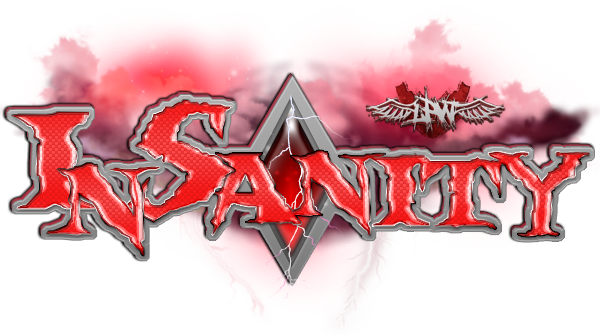 Present…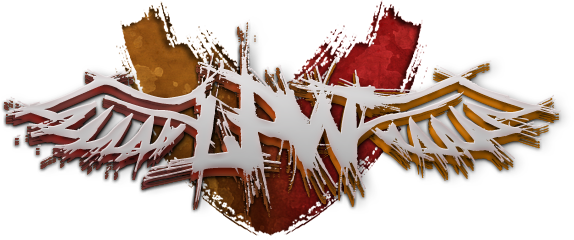 LPW SuperCycle
LIVE from the Alaska Airlines Center in Anchorage, Alaska!
Pyrotechnics explode on the stage as the camera pans the crowd.
Announcer:
The following contest is a tag team match scheduled for one fall.
Golden hued lights flicker through the arena as Periphery's " Catch Fire" leads Trey Spruance and Sean Jensen into the arena. Jensen poses into the camera, egging on Trey to join in. When Trey refuses, Jensen playfully pats him on the shoulder and they walk to the ring together.
Announcer:
First, from London England weighing 230lbs. TREY SPRUUUAAAANCE! And his tag team partner. From Sacramento, California. Weighing in at 230 lbs. SEAN JEEENSEEEN!
Phoenix:
Tag team action here and it is two former Misfits in Spruance and Jensen.
Lillehammer:
I hope the druggy has his head on straight. For Jensen's sake.
Phoenix:
You? Care about Jensen?
Lillehammer:
No. I see an opportunity to reduce our Aussie criminal population even further.
Phoenix:
I apologize…
The iconic sounds of "Jump" by Van Halen brings the crowd to briefly cheer before seeing Enyo and "The Crippled Crusader" Chris Paradise appear on the stage. Paradise starts shadow boxing to the beat. Suddenly the music is cut. Paradise begins to yell into the camera as "Shut Up and Explode" by Boom Boom Satellites replaces his theme. The camera shifts to an aisle way where Joe Citizen makes his trek through the crowd to slaps onto his shoulders by the LPW faithful.
Announcer:
And their opponents. First, accompanied by his caretaker Enyo. From Buffalo, New York. Weighing in at 195lbs. CHRIS PAAARADIIISE! And his tag team partner. Weighing in at 260 lbs. JOE CIIITIZEEEN!
Phoenix:
This disjointed tag team is already off to an awkward start.
Lillehammer:
Citizen's already trying to upstage his tag partner and it looks like The Crippled Crusader's gonna give him a piece of his mind.
Phoenix:
He is indeed. He's met him at the barricade and now the two men are arguing. Wait-
From the apron Jensen interrupts Paradise's petty annoyance with a diving senton wiping both men out.
Phoenix:
JENSEN INTERRUPTED THEM WITH A CANNONBALL SENTON FROM THE APRON!
Lillehammer:
REF! THAT'S ILLEGAL! THE MATCH HASN-
Phoenix:
Jensen on Paradise and rolls him into the ring.
DING! DING!
Lillehammer:
The ref called for the bell?
Phoenix:
This match is underway! Right hands by Trey!
Lillehammer:
This isn't fair to Paradise!
Phoenix:
Paradise into a desperate side headlock. Trying grinding the match to a stop. Paradise, spins into a hammer lock. Trey trying to reverse.
Lillehammer:
Trey reversing a technical wizard like Paradise? Hardly-
Phoenix:
Trey reverses to a hammerlock of his own, Paradise quick to reverse transitions back Into a headlock. Trey pressing Paradise to the ropes. Trey sinding for an irish whip, Paradise holding on.
Lillehammer:
At this rate, Trey won't be able to get out of this simple-
Phoenix:
TREY LIFTS UP PARADISE! BACK-
As Trey goes for a back suplex, Paradise flips free. After a brief second to steadying, Paradise crumples to the mat holding his knee.
Lillehammer:
NO! PARADISE! He's writhing in pain.
Phoenix:
He seemed to land okay…
Lillehammer:
HOW DARE YOU INSINUATE-
Trey hesitates for a second as the ref checks him. When Trey heads in to capitalize, he is met with a poke to the eye by a feigning Crippled Crusader.
Lillehammer:
HE'S OKAY! IT'S AN EASTER MIRACLE!
Phoenix:
Paradise getting pelted with boos.
Lillehammer:
Not like he was the man to get attacked from behind or anything-
Phoenix:
Trey tag's Jensen and Paradise is still gloating.
Lillehammer:
PARADISE! HE'S GONNA PEARL HARBOR YOU!
Phoenix:
Paradise spins around… Dives back and tags in Citizen. Paradise is out of the ring with the quickness.
Lillehammer:
Can't blame him.
Phoenix:
Citizen in. He's in great shape! Jensen ordering him to bring it. Tie up by the men and Citizen, all 6/4" 260lbs of him, rushes Jensen to the ropes. Both men jostling for position. Fighting along the ropes.
Lillehammer:
I don't think Citizen liked being attacked from behind.
Citizen pressing Jensen against the ropes. Irish ship. Jensen with the shoulder block.
Lillehammer:
Yeah, like that was going to work.
Phoenix:
Jensen with a right hand to Citizen. Now a series of them, blocked by Citizen and a HUGE right hand by Citizen floors Jensen. Jensen up quick, and a second one sends him down. Citizen, off the ropes, Jensen with a drop toe hold.
Lillehammer:
The American with a smart counter.
Phoenix:
Jensen, elbow drop- Citizen moves. Citizen, elbow drop- Jensen moves! Jensen, runs the ropes. Citizen drops down, LEAP FROG BY CITIZEN? JENSEN BOUNCES OFF THE ROPES AND EXPLODES INTO CITIZEN WITH A FLYING SHOULDER BLOCK!
Lillehammer:
Trey! I think Trey blindly tagged in!
Phoenix:
Indeed! Citizen getting up, SUNSET FLIP BY TREY! PARADISE ALREADY IN TO BREAK IT UP!
Lillehammer:
Jensen eyeing Paradise! Paradise diving out of the ring. JENSEN FOLLOWING!
Phoenix:
ENYO IN THE WAY!
Lillehammer:
Of course! Protecting the man she's hired to. The caretaker taking care.
Phoenix:
Trey, a series of top down elbows to Citizen.
Lillehammer:
Ref ordering Enyo and Jensen back to their corners.
Phoenix:
Paradise getting into the ring. Trey charges and drops Paradise back onto the apron with a forearm… CITIZEN WITH A BEAUTIFUL GERMAN SUPLEX! BRIDGE! REF WITH THE COUNT! 1! 2!! JENSEN IN TO BREAK IT UP! The ref was distracted or that could have been three!
Lillehammer:
This ref is doing such a
phenomenal
job keeping control of this match.
Phoenix:
Jensen and Citizen back to vertical and now trading haymakers! These men showing some fire!
Lillehammer:
LISTEN TO THIS CROWD!
Phoenix:
Citizen backing Jensen to the ropes. Citizen… CLOTHESLINE SENDS BOTH MEN OTHER THE TOP ROPE TO THE OUTSIDE!
Lillehammer:
TAG!
Phoenix:
Huh?
Lillehammer:
Paradise tagged when Citizen sent them both out!
Phoenix:
The reff agrees! Paradise has Trey right where he wants him. Measuring, leaps in, POWERSLAM BY TREY! Trey with the counter!
Lillehammer:
You're kidding me…
Phoenix:
SPRUANCE GOING FOR DUDE'S DDT! Pulling up Paradise, JAWBREAKER! Following it up… Paradise, SINGLE ARM DDT!
Lillehammer:
Trey writhing in pain. That could dislocate a shoulder!
Phoenix:
Trey fighting up, Paradise, TORPEDOES SPRUANCE WITH A
PRIVILEGE CHECK!
PARADISE INTO A COVER! 1! 2!! 3!!!
Lillehammer:
PARADISE WINS!
Announcer: Winners of this match is the team of JOE CITIZEN and CHRIS PARADISE!

Chris Paradise and Joe Citizen (3.73 APS + 3.35 APS + 0.4 vote = 7.48 total)
Sean Jensen and Trey Spruance (3.5 APS + 2.2 APS + 1.4 vote = 7.1 total)
Paradise is quick up to roll out of the ring to the sounds of "Jump" by Van Halen playing and the crowd booing him. Jensen, surprised the match is done, climbs in to check on Trey. Citizen never celebrates and heads from ringside the way he came, through the crowd.
Lillehammer:
Admit it! You thought Trey had him.
Phoenix:
It crossed my mind. Trey came close, but in the end, Paradise was the deciding factor.
Lillehammer:
He even got Citizen a win. The Crippled Crusader for the Nobel Prize of science!
Phoenix:
Be that as it may, huge win for Chris Paradise and Joe Citizen. They right their ships heading towards Altered Reality. We'll be back after this!
Camera fades with Paradise getting his arm raised by Enyo for what seems to be the 1,000th time.