pYromania
Rise up, gather round, rock this place to the ground

Burn it up, let's go for broke, watch the night go up in smoke

Rock on! Rock on!

Drive me crazier

No Serenade, no fire brigade, just Pyromania!!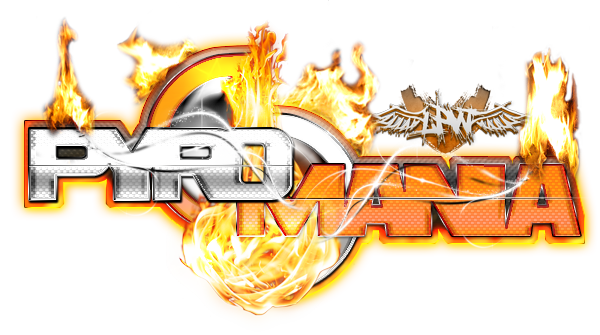 and Insanity
Come inside now, I implore.
Do you think you can restore
The crucial pieces missing from my brain?
What seems to be the matter dear?
Why do you cry and shake with fear?
I've only had the best dub me insane.
Please let me out
Please let me out
Please let me…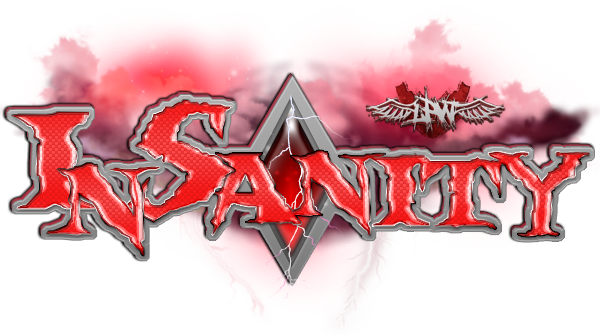 Present…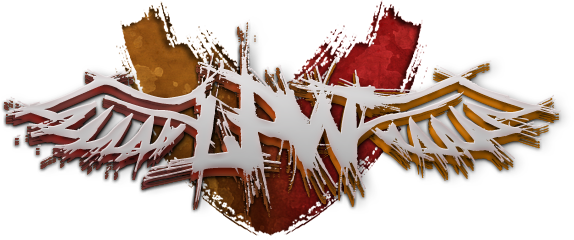 LPW SuperCycle
LPW SuperCycle 27.2 LIVE from the Scotiabank Scaddledome in Calgary, Alberta, Canada!
Pyrotechnics explode on the stage as the camera pans the crowd.
Phoenix:
Welcome to the LPW Supercycle!
Lillehammer:
We are LIVE from America's Hat… CANADA!
Phoenix:
We have an
incredible
card tonight! Bane Uzzah takes on Bobino. Osiris and Golden battle for a chance at the Western States Heritage Championship and not one but
TWO
Top Tier Title matches as Mourn defends against Steven Thornridge and Al is challenged by Chris Paradise.
Lillehammer:
And the latter match, the end of Al's long and awful title reign… is RIGHT NOW!
DING DING
Phoenix:
Fans… it's my job to transmit to you all the stakes of these matches. The intensity of the moment.
Lillehammer:
Ah yeah, the dire consequences of two men grappling in their underwe-
Phoenix:
These men work their whole lives for matches like this. They sweat, they bleed, they give up time with their families. They sacrifice even having a family.
Lillehammer:
Even if he had all the money in the world and no career, nobody could really love Al.
Phoenix:
For Paradise to earn a shot at this prestigious title, so early into his young career… it cannot be stated how rare this opportunity is.
Lillehammer:
I never got a shot. Dozens before and after me never got one either. They're rare and they're precious and some will say Paradise doesn't deserve one.
BUT
, that doesn't much matter if he wins the match and walks out of here with the gold.
The sounds of the iconic 80s hit "You're The Best Around" by Joe Esposito bring a chorus of boos from the arena's audience. Chris Paradise strolls out with Enyo at his side. He's focused, eyes narrowed towards the ring, ignoring the audience that jeers him completely.
Phoenix:
Paradise entered LPW a mystery, we didn't know how he'd wrestle, how he'd fair, or what kinda competitor he'd be.
Lillehammer:
But he's proven to be a tough fighter and a man willing to do anything it takes to win.
Phoenix:
The Crippled Crusader and his crusade to be recognized. His desire to prove himself has lead him here, with a chance to become the IHC.
Run The Jewels' "Blockbuster Night Part 1" interrupt as the crowd turns to a mixed reaction. Into the arena walks International Heavyweight Champion Al, the title belt firmly planted around his waist. He offers his hands to fan reaching over the side rail, and they excitedly oblige him with fives.
Phoenix:
The longest reigning International Heavyweight Champion of all time. One of the greatest of all time.
Lillehammer:
And somebody I beat.
TWICE
.
Announcer:
Ladies and Gentlemen this next match is scheduled for ONE FALL! And is for the International Heavyweight Championship! In this corner, from Buffalo, New York. Weighing in at 195 lbs.
CHRIS PAARADIIISE!
And the Champion… from San Francisco, California. Weighing in at 230 lbs. He is the International Heavyweight Champion.
AAAAAALLL!
DING DING DING!
Phoenix:
The match begins. Paradise talks trash to Al, the two nearly chest to chest. Al grabs the towel off his shoulders but before he can toss outside the ring, Paradise grabs it himself. Al cracks a smile. Paradise wipes his face, wipes his armpit and--
Lillehammer:
Yuggggck.
Phoenix:
Tosses it back into Al's face! And attacks while Al can't see! Paradise unleashes a barrage of lefts and rights, backing the Champion down! Al tosses the rag off his face and tries to cover up.
Lillehammer:
Smart move by Paradise there, taking advantage of a unique situation.
Phoenix:
Al in the corner now, dazed by the quick strikes. Paradise continues to unleash, grabbing ahold of Al's shoulders and driving his knees into the Champion's midsection. Paradise throws a big right hand and it's blocked! He follows it up with a knee to Al's gut but the Champ gets his open palms there to block. He pushes Paradise and WHOOOF!
Lillehammer:
The Challenger flies back like he was hit by a damn truck!
Enyo jumps onto the side of the ring, complaining about… lord knows what.
Phoenix:
The referee admonishes Enyo, demanding she gets down. Al gestures for her to do the same and PARADISE WITH A CHOP BLOCK!
Lillehammer:
Never. Turn. Your back.
Phoenix:
Al screams in pain, crumbling to his knees. Paradise keeps up the pressure, dropping an elbow into the lower back of Al. He gets back up, another one. Al rolls over onto his stomach, stretching out his back to ease the pain. Paradise grabs a leg and AL KICKS HIM OFF! Paradise bounces off the ropes, Al scrambles to his feet… Paradise goes for a clothesline but Al ducks under!
Lillehammer:
Both men showing some agility here.
Phoenix:
Paradise off the ropes again. Al ducks, bent over at the waist. But Paradise stops his momentum and SPIKE DDT!!
Lillehammer:
LIKE A LAWN DART!
Phoenix:
Chris scrambles for a pin! One! Two! Kickout!
Lillehammer:
It has to be said, Paradise has had the upper hand here to start. He's been faster, and smarter.
Phoenix:
Both are true, and the latter is rather surprising considering Al has made his money being one step ahead of his opponent. Maybe he's thinking ahead to Altered Reality, partner?
Lillehammer:
I would say that is certainly the case, considering the precipice he's upon.
Phoenix:
Paradise grapevining the leg. Attacking the hamstring of the Champ. Al stacks him up. 1! 2! Paradise out the back door. Al moving back to his feet, clothesline sends down Paradise. Al falls into a cover, 1! 2! Paradise again out the back door.
Lillehammer:
Such resilience by the challenger!
Phoenix:
Al still favoring that leg.
Lillehammer:
Of course he is. People make him look like a super-
Phoenix:
Al heading to get Paradise, CHOP BLOCK AGAIN! THIS TIME FROM IN FRONT! AL FRONTFLIPS AND FALLS TO THE MAT!
Lillehammer:
The match is now at the pace where Paradise can control.
Phoenix:
Paradise, grabbing him by the injured leg, HE CONTORTS HIM INTO A
STRETCH MUFFLER
!
Lillehammer
: CHRIS CAUGHT THE CRIMINAL!
Phoenix:
The pain on Al's face. This unexpected move caught the International Heavyweight Champ off guard. Al trying to fight out, rolls, launches Paradise! His head bounced right off the canvas!
Lillehammer
Steady Paradise!
Phoenix:
Al using the ropes to pull himself up. Now he's on Paradise with clubbing forearms to the back! Barely standing on that injured leg!
Lillehammer
It's got a target on it. A big one.
Phoenix:
Al, OVERHEAD BELLY-TO-BELLY! Al crawls Into a cover! 1! 2! No, Paradise still alive. The challenger stays alive.
Lillehammer
Al's in control. Paradise's an inspiration! He must continue to fight! CRIPPLED CRUSADER! THINK OF THE CHILDREN!
Phoenix:
Paradise is indeed an inspir-
Lillehammer
NO! You don't get to bandwagon on this glorious Cripplied Crusade!
Phoenix:
Al's leg aggravated with that throw, right hand buy Al, another. Al, DISCUS- Paradise with the go behind, lifts, KNEE BREAKER!
Lillehammer:
Look at Al writhing in pain!
Paradise leaps into action grabbing ahold of the arm of Al and reaching back for the injured leg to apply his Inverted CHIKARA Special.
Phoenix:
IT'S LOCKED IN!
CEREBRAL PALSY STRETCH
! AL'S SURPRISED BY THIS MOVE!
Lillehammer:
This place cheering for their champ. PARADISE HAS HIM BEAT! CHEER HIM!
Phoenix:
Al's trying to get some movement with his two free limbs but, it seems a little, Al's wiggling hard. His only chance is to shatter the balance of Paradise.
Al starts rocking his body desperately.
Phoenix:
Paradise spinning out, KNEEBAR! PARADISE HAS SWITCHED IT AND NOW AL'S SCREAMING IN PAIN!
Lillehammer:
HE'S QUIT! LOOK AT THOSE EYES! AL KNOWS IT'S OVER!
Phoenix:
Ref in checks on Al. He's biting his arm own arm trying to block out the pain.
Lillehammer:
Paradise has out wrestled him here. The ref should stop the match. Al can fight another day. After Altered Reality.
Al's arm hangs above the mat. The crowd, hanging on the possibility of a title change chants his name louder.
Phoenix:
AL'S ARM IS DESPERATELY CLOSE TO TAPPING! HIS LEG'S GOTTA BE CLOSE TO TEARING!
Lillehammer:
HE CAN'T HOLD ON FOR MUCH LONGER!
Phoenix:
LISTEN TO THIS CROWD! AL'S IN DEEP TROUBLE BUT THEY ARE WILLING HIM TO FIGHT! He's sliding his body! The will of a champion!
Lillehammer:
Paradise's lack of size here is his detriment, Al, moving him!
Phoenix:
Paradise, trying to stand, He trying to transition back into the Cerebral- AL WITH A SCHOOL BOY! 1! 2! TH-
Lillehammer:
TOO CLOSE!
Phoenix:
Paradise grabbing for a DDT, AL LIFTS,
#1 STUNNA
!
Lillehammer:
NO NO NO NO!
Phoenix:
Al into a cover!
1! 2! 3
-NO! PARADISE IS STILL ALIVE!
Lillehammer:
HALLELUJAH!
Phoenix:
Al back up to his feet. He knows he almost had him and knows he has to end this quick while he has control.
Lillehammer:
Paradise has been able to wrestle back the pace each time he lost his grip. He will again here!
Phoenix:
Chris Paradise stumbles up, holding his neck. Al awaits him and A BIG RIGHT HAND! Paradise stumbles back. Regains himself and A BIG LEFT BY THE CHALLENGER!
Lillehammer:
Chris does
not
want to get into a brawl with the Champion.
Phoenix:
A right hand from the Champ. A left by the challenger. Right. Left. RIGHT. RIGHT.
FAREWELL TO AR-NO!
Paradise ducks under. Bounces off the ropes! FLYING CROSSBODY BY PARADISE BUT HE'S CAUGHT BY AL!
Al stomps around the ring, holding the challenger. Flexing his strength.
Phoenix:
FALLAWAY SLAM! Paradise bumps hard off the mat. Enyo not happy at ringside. The challenger back up. Charges Al! The Champion with a big boot, Paradise ducks under, off the ropes again. Al turns. Catches Paradise and pops him up! Catches him in a Fireman Carry and
SAMOAN DROP!
Lillehammer:
A revolting thud as Chris hits the mat but… by Reagan the kid is tough!
Phoenix:
He's rising already. Al, astonished at the resiliency, waves the Kid up, maybe knowingly watching Paradise dig his own grave. Al doesn't wait to be charged this time. He grabs Chris and sets him up for a Belly-to-Belly!
Lillehammer:
Come on, Paradise! Control the pace!
Phoenix:
Al lifts him and no! Paradise sends an elbow to the Champ's temple! Another! Another! Paradise tries to lift the groggy Champ but to no avail! Al releases and whips Paradise into the ropes! The kid stops his momentum, wrapping his arms around them! Al didn't expect that, and his tempo is throw off. The Champion loses his footing, awkwardly stumbling before he can attack.
Lillehammer:
Now's your chance, Paradise!
Phoenix:
Paradise charges and RUNNING EUROPEAN UPPERCUT AVOIDED BY AL! Paradise stumbles to the mat. He gets back up. Al turns, runs as Chris gets to his feet and
HIT-STICK, HIT-STICK, HIT-STICK!
Lillehammer:
No, damnit! NO!
Phoenix:
The Champion with the pin. This one is over. One. Two. Thr-KICKOUT! PARADISE KICKS OUT!
Lillehammer:
But Al… ugh. Al isn't relenting.
Phoenix:
With lightning speed, Al rises, flips Paradise over and
Heart of Darkness
locked in in the middle of the ring. Enyo pounds the mat at ringside. Paradise's eyes are wide, his limbs stretched to their extreme limits.
The camera zooms into Al's grip tearing into the face of Chris Paradise. Enyo continues to beat the mat. Paradise's eyes go from wide, to squinting, to closed. Al makes one more extreme torque back and Paradise lets out a mighty howl of agony as his hand rises and fall, tapping on the mat in surrender.
Lillehammer:
Al is disgusting. Disgusting. Doing this to a guy like Paradise.
Announcer:
The winner of this match, and STILL INTERNATIONAL HEAVYWEIGHT CHAMPION….
AL!!!!!!
SCORES MISSING
Phoenix:
The Champion is on the verge of immortality. He wasn't going to let the upstart Paradise steal that from him.
Lillehammer:
I didn't see it clearly, but he cheated. Al must have cheated. I know he did. He's a criminal after all. Did you know he went to prison while cha-
Phoenix:
YES, PARTNER! I know. We all know. Regardless, he's our Champion and he's one step closer to competing for the second year in a row at Altered Reality for the Martinez Cup.
In the ring, Al checks on Chris Paradise. Enyo gets to his side and Al decides his challenger is ok. The Champion exits the ring and greets the fans ringside as the camera fades out.