The Kid sits at his desk – feet propped up -- backstage, going through his phone while intermittently keeping an eye on proceedings via the large TV mounted on the wall. There's a slow, forceful knock on the door to his office.

The Kid: COME IN!

The door opens, and The Kid immediately hops to his feet.

The Kid: … Chris. Wasn't expecting to see you. I trust you come "correct," if you will.

Chris Austin strolls into view, eyes narrowed.

The Kid: You look bigger, man. Been hitting the gym?

Austin: I'm used to carrying around an extra 12, 13 pounds on my person. But I lost about 10 of them rather quickly and without just cause in Phoenix. My body didn't feel right after the fact … so I made some changes.

With that, Austin's arms – which are noticeably more defined – come into view as he rests the Mount Vesuvius Torch on his shoulder and exhales deeply.

The Kid: You don't have much of a reason to walk around with that anymore, my friend.

Austin: Personal reasons.

The Kid: Moving on … anyway, I'm glad you're here. I just … ahem. I wanted to make sure there were no hard feelings between you and I and that you understand why I had to do what I did.

Austin scoffs as The Kid forces a nervous chuckle.

The Kid: It had to be done, Chris. For your involvement with PERC, for --

Austin: By that logic, if not for me apparently fucking everything up, you aren't able to swoop in and buy this company at a bargain. You have a funny way of repaying people who technically did you a favor. But … while there are plenty of hard feelings, I understand that it would be pointless to take them out on you. So, much to my chagrin, you get off scot-free. I cannot say the same for Bronx.

I'm here for two things: One, I wanted to let you know that regardless of your plans, I'm going to main event Altered Reality and win the Martinez Cup. And secondly … be careful about the company you keep.

The Kid: And what are you implying?

Austin: Al. Don't let him get you up shit's creek without a paddle.

The Kid: I'm sure I don't have to worry about anything he tries to do. He's good people.

Austin: Until you put his title in jeopardy. As long as you do right by him, he will follow along like a good boy. When you did what you did, he was first to fellate you about it. Just wait until you turn the crosshairs on him. He'd toss you aside just as he will Rose when she's done playing the role he's set forth in his little manuscript.

The Kid: Rose? I … man, look. Co-workers engaging in personal relationships … well, it's not my cup of tea. That said, it's the nature of this business. I get that, and it's not my style to interfere in the personal lives and dealings of others. You're better than that gossipy trite, too. So do better and more importantly, no need for you to try and threaten me. I mean … you saw All-Stars. You know how it ends.

Austin: Heh. "Not my style to interfere in the personal lives of others." Oh, you.

With that, Austin turns to leave.

The Kid: Austin…

Austin: What?

The Kid: Best of luck in your match tonight.

Austin: I wouldn't call it a match.

The Kid: No? Then what would you call it?

Austin: Personal business. Not your style to interfere in that, remember?
pYromania
Rise up, gather round, rock this place to the ground

Burn it up, let's go for broke, watch the night go up in smoke

Rock on! Rock on!

Drive me crazier

No Serenade, no fire brigade, just Pyromania!!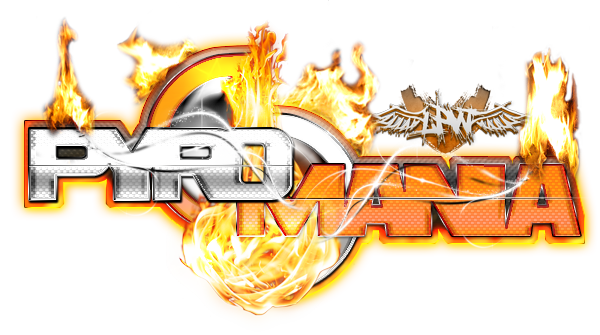 and Insanity
Come inside now, I implore.
Do you think you can restore
The crucial pieces missing from my brain?
What seems to be the matter dear?
Why do you cry and shake with fear?
I've only had the best dub me insane.
Please let me out
Please let me out
Please let me…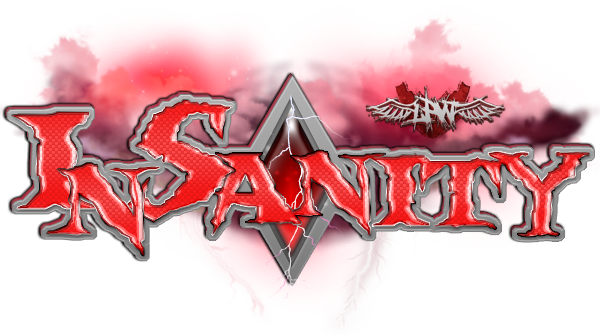 Present…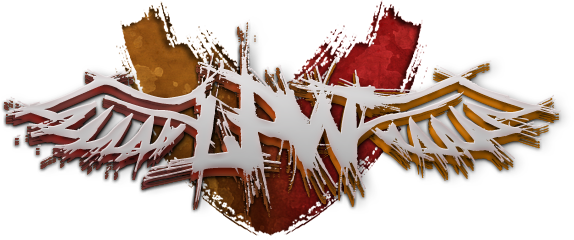 LPW SuperCycle
LPW SuperCycle 27.1 LIVE! From the Vivint Smart Home Arena in Salt Lake City, Utah!
Pyrotechnics explode on the stage as the camera pans the crowd,
Phoenix:
Welcome to the LPW Supercycle!
DING DING
Announcer:
The following tag team contest is scheduled for one fall!
David Bowie's "The Next Day" starts playing through the speakers as Ozzy Crerar is met to heavy cheers. He is lead down the aisle to the ring by hs escort of soldiers.
Announcer:
Introducing first. From The United States of America. Weighing in at 225 lbs. OZZZY CRERAAAAAR!
Phoenix:
It is I, Blazing Phoenix alongside my broadcast colleague Robert Lillehammer. We start off with a special tag team attraction. Heading to the ring is Ozzy Crerar. One of our more charismatic superstars.
Lillehammer:
Glad one person on his team is. If I am going to announce this match, I'd rather stay awake.
Phoenix:
Already on that train huh?
Lillehammer:
What? Ozzy's the most to prove in this match. Charisma alone won't save him from his opponents. Didn't we get rid of the PERCS?
Phoenix:
Those are men who seem to share the ideas Ozzy shows us all. In these days I can kinda understand this.
Lillehammer:
That's… surprisingly smart. I still don't like it.
Ozzy steps through the ropes and his guards file out. He spins to his music, soaking in the cheers.
Phoenix:
Nevertheless, this match is going to be an important one on the road to Altered Reality.
Ozzy's theme fades away to give way to "Turn to Stone" by Joe Walsh. Cheers from the audience greet Mourn Despana with his wife Kassandra followed close at his side as they walk through the curtain.
Lillehammer:
Does his wife go by Kassandra Despana or Kassandra Jiménez?
Phoenix:
In my notes it says Kassandra.
Lillehammer:
Nice to see Mourn's focused here tonight.
Phoenix:
To be fair, when is he not?
Lillehammer:
Last show.
Phoenix:
You may hate Mourn, but I am pretty sure he was focused on the title he has around his waist. How is Golden anyways?
Lillehammer:
Last I heard? Recovering comfortably.
As Mourn steps through the ropes he looks out at the crowd and sighs.
Announcer:
And his tag team partner. Accompanied by Kassandra. He represents the Professionals. From Seattle, Washington. Weighing in at 254 lbs. He is the LPW WORLD HEAVYWEIGHT CHAMPION! MOURN DESSSPANAAAA!
Lillehammer:
Did this man just have the announcer wait until he's in the ring to announce his name?
Phoenix:
That's how they do it in Japan. How they do it in Boxing and MMA. He wants to always be announced like a fighter.
Announcer:
And their opponents.
The sounds of the iconic 80s hit "You're The Best Around" by Joe Esposito bring a chorus of boos from the arena's audience. Chris Paradise smugly strolls out with Enyo at his side.
Announcer:
First. Accompanied by his caretaker Enyo. From Buffalo, New York. Weighing in at 195 lbs. CHRIS PAARADIIISE!
Lillehammer:
A man who doesn't need introduction. And the answer to that shady woman, Enyo.
Phoenix:
Paradise may be the Crippled Crusader, but he's also been on a crusade to be recognized. That chip on his shoulder is the size of Utah.
Lillehammer:
But is it the size of Enyo?
Phoenix:
Probably not.
Run The Jewels' "Blockbuster Night Part 1" interrupt as the crowd turns to a mixed reaction. Into the arena walks International Heavyweight Champion Al. He fakes humbleness to the crowd with each step to the ring showing more and more confidence.
Announcer:
And his tag team partner. From San Francisco, California. Weighing in at 230 lbs. He is the International Heavyweight Champion. AAAAAALLL!
Phoenix:
Besting Bobino at All Stars, Al is geared up for Altered Reality season. It took a herculean effort, but he's here tonight as the longest reigning International Heavyweight Champion in LPW history.
Lillehammer:
Bob had him. He escaped. He's scum, What he's done to this company…
Phoenix:
Robert...
Lillehammer:
What? He's a pariah. He spent time in prison WHILE he was champ. Al's been around forever. He ousted those before our new owner. He's gonna power play here He always does.
Phoenix:
Weren't you on the board?
Al steps through the ropes and eyes across the ring at Mourn. His eyes turn to Kassandra and dismissively shakes his head.
Lillehammer:
No comment. Yes Al. Do something stupid.
Phoenix:
You really hate this man, don't you?
Lillehammer:
What gives you that idea?
The teams go to the corners, Mourn's eyes barely regarding Ozzy.
Phoenix:
Ozzy wanting to start.
Lillehammer:
Mourn's motioning Ozzy out of the ring. Al's motion…
Phoenix:
They aren't going to wait for AR!
DING DING!
Right after the bell rings, Paradise tags himself in. The crowd, who had begun to get hyped over the possible fireworks, boos Paradise unmercifully.
Lillehammer:
Paradise… I would have enjoyed seeing Mourn continue what he started the last time they faced…
Phoenix:
Al seems slightly pleased with this. Okay, Mourn and Paradise locking up, go behind by Paradise. Hard back elbow by Mourn. Mourn, BIELS him to Paradise's corner.
Mourn:
TAG!
Al reaches out his arm. Paradise, in anger, pulls himself out of the corner.
Phoenix:
Mourn waiting to tie up-
SLAP!
Phoenix:
Huge slap by Paradise!
Lillehammer:
Woooo!
Phoenix:
That was an amazingly hard slap that snapped Mourn's head to the side.
Mourn looks to Enyo and shakes his head. Paradise, seeing this, reels back to slap again, but is beat to the punch with a hard palm strike that floors Paradise.
Lillehammer:
Okay, maybe that was a bad move.
Phoenix:
Paradise arguing that it was a punch.
Lillehammer:
Mourn closing the distance!
Phoenix:
European Uppercut surprises the World champ,. Wild right hand By Mourn, ducked, side headlock attempt by Paradise! Mourn powers out. Paradise with another European Uppercut. Mourn dodges a second, runs the ropes, ducks under Paradise's back elbow. AND CAREENS INTO PARADISE WITH A IMPACTFUL RUNNING CROSSBODY!
Lillehammer:
He almost cut him in two!
Phoenix:
Mourn grabs Paradise. Mourn pushes him back to Ozzy. Tag Paradise hit hard with and elbow to the mush by the hand of Justice. A scoop, and a slam.
Lillehammer:
Only one man of justice in this fight and he's the man backing to the ropes to get away after the results of that obvious
illegal
double team.
Phoenix:
Al asking to be tagged in.
Paradise looks to Mourn and smirks. He reaches out to his tag partner who politely tags in.
Phoenix:
Mourn asking to be tagged back in.
Lillehammer:
Ozzy waving him off. The Desperado doesn't appear to be very happy.
Phoenix:
Al and Ozzy lock up, Ozzy into a quick side headlock. Al trying to lift out of it, Ozzy wrenching down even harder.
Al stomps down on the hamstring of Ozzy. Al twists out and nails a snap suplex.
Phoenix:
Al holding on, bringing him back up. Lift... Ozzy blocks, Lifts again, Ozzy flips behind, Inverted Suplex Vertical by Ozzy Crerar!
Lillehammer:
That completely caught the International Heavyweight Champ off guard.
Phoenix:
Ozzy hoisting up Al. Al reverses and DRIVES Ozzy back first into a neutral corner. Now a series of shoulder blocks. Ozzy with some elbows fighting back, Knee lift return form Al doubles over Ozzy. Al lifts him up with a double leg, and slams him Paradise's corner. Paradise tags in. Al backing up-
Al strides towards Mourn.
Lillehammer:
Mourn trying to get in. Ref warning him.
Phoenix:
REF! Paradise with a choke. Gets out of the way. AL RUNS INTO OZZY WITH A HIP ATTACK!
Lillehammer:
Some teamwork from them? Didn't expect that.
Phoenix:
Ozzy mounted by Paradise who now reigns down with elbows. Now a blatant choke! Ref to three. Paradise now, backing up Ozzy into the corner with a few forearms. Tag. Al the legal man double team...Headbutt to the exposed ribs of Ozzy.
Lillehammer:
I've gotta admit, Al's a ring general when he wants to be. Al's now burying him with clinched headbutts.
Phoenix:
Al, Overhead Suplex! Cover! One! Two! Kick-out at an early two now. Al still on him. Lifts him up, Samoan drop! Al, tags in Paradise. Double team. Double Suplex!
Lillehammer:
The Crippled Crusader wasting no time.
Phoenix:
Paradise has him for a Boston Crab! Ozzy trying to fight free. Right hands… Paradise blocks, into a cross armbreaker! Ozzy pulls his arms together.. Feet on the ropes.
Lillehammer:
The two have Isolated, and totally overmatched.
Phoenix:
Hard to argue at this injecture. Crowd behind Ozzy. Paradise bringing Ozzy up to a vertical base by the arm. Elbow to the midsection by Crerar! Another! Ozzy breaks free-
Ozzy attempts to run the ropes, but Paradise grabs him by the hair and yanks him to the mat.
Lillehammer:
Perfect counter there!
Phoenix:
Illegal and you know it! Paradise seems proud of himself.
Lillehammer:
He needs to stay on task.
Phoenix:
Paradise has him up. He may be going for a Piledriver! Lifts. Ozzy drops to a knee. Paradise now dropping elbows onto his spine. Lifts again!
Lillehammer:
Counters again!
Phoenix:
Paradise disengages, hard slap to Ozzy. Now a European uppercut! Ozzy, sent for an irish whip- OZZY WITH A SPRINGBOARD CROSSBODY! ONE! TWO! NO!
Lillehammer:
That was too close.
Phoenix:
Ozzy crawling, Paradise with the tag. Al… Drops an elbow on the back of Ozzy. now a series of them! Al, now, Looking for The Heart of Darkness!! Ozzy has him off the ground! Ozzy, falls back on top of Al! He desperately needs a tag!
Lillehammer:
Every time the seem to get close to putting Ozzy away, the cretin finds a way to buy himself some time!
Phoenix:
I can safely say he NEEDS a tag right now. Al, tags in Paradise. Ozzy… Leg caught by Paradise. Ozzy up to one leg, Enziguri-
Lillehammer:
DUCKED BY PARADISE-
Phoenix:
OZZY HITS HIM ON THE REBOUND! Amazing reverse enziguri by Ozzy. He's reaching… TAG!
Lillehammer:
NONONONOO!
Phoenix:
Mourn bowls over Paradise with a running forearm smash.
Mourn keeps stride and makes a mad dash at Al, who drops fro the apron narrowly missing getting hit with an elbow of his own.
Lillehammer:
Just missed.
Phoenix:
Paradise on Mourn's back! Sleeper attempt… Mourn snaps him off. Mourn a kick to the spine of Paradise, And another! Mourn off the ropes, SLIDING D To the back of the head of the crippled Crusader! Mourn ragdolls him up.
Lillehammer:
Deadlifted!
Phoenix:
SAITO SUPLEX! Mourn, into a cover! One! Two!-
Lillehammer:
AL IN WITH THE SAVE!
Mourn sits up looking forward processing what just happened. Al takes the moment to slap Mourn in the back of the head.
Phoenix:
Oh boy...
Lillehammer:
Al now pushing him from behind. Taunting that lunatic is a bad idea...
Phoenix:
Mourn slowly standing. Al jaw jacking him.
Lillehammer:
They're both head to head…
Phoenix:
AL EXPLODES WITH A RIGHT HAND! PALM STRIKE BY MOURN! FOREARM BY MOURN! Now a series of right hands by Al! Mourn dodges, off the ropes, HIGH KNEE BY MOURN SEND AL INTO THE ROPES!
Lillehammer:
Mourn pressing forward-
Phoenix:
PARADISE WITH THE SCHOOL BOY! ONE! TWO! THR- NOOO!
Lillehammer:
Mourn up in an instant!
Phoenix:
Spinning chop by Mourn drops Paradise to his knees! Mourn, FLATLINER! Crowd on their feet! Paradise in a bad spot...Mourn measuring…
Lillehammer:
He's going from the Northwest Lariat!
Phoenix:
Waiting… Mourn off-
As Mourn bounces off the ropes, Ozzy blindly tags in.
Phoenix:
Tag!
Lillehammer:
Mourn giving a nasty glare to Ozzy.
Phoenix:
Mourn runs, Paradise ducks the lariat… AL LOW BRIDGES MOURN ON THE REBOUND AND THE WORLD CHAMP JUST CRASHED TO THE OUTSIDE!
Lillehammer:
The International Heavyweight Champion's trying to get Paradise's attention!
Phoenix:
Paradise turns around, Standing big boot by Ozzy sends Paradise bouncing off the ropes.
Lillehammer:
Blind tag!
Phoenix:
Paradise dodges the The Eponymous Boot, PRIVILEGE CHECK BY PARADISE!
Lillehammer:
Al's the legal man.
Phoenix:
Ozzy's on dream street. Al, #1 STUNNA! Off the ropes, HIT-STICK! LORD WHAT A SPEAR!
Lillehammer:
Paradise's trying to hold off Mourn!
Phoenix:
ONE! TWO!
Mourn throws Paradise to the side and lunges.
Phoenix:
THREE! Al and Paradise win!
Announcer:
Winners of this contest, Chris Paradise and the International Heavyweight Champion, AL!
Al and Chris Paradise (4.09 APS + 3.65 APS + 0.6 vote = 8.34 total)
Mourn Despana and Ozzy Crerar (4.13 APS + 2.78 APS + 0.8 vote = 7.71 total)
"Blockbuster Night Part 1" by Run The Jewels plays as Al rubs his head. The ref lifts the arms of Paradise and Al. Paradise looking down at OZZY triumphantly, Al looking to Mourn with a satisfied grin while the WHC rolls out of the ring.
Phoenix:
A scintillating victory for Paradise and Al.
Lillehammer:
Try as they could. Ozzy and Mourn were never on the same page.
Phoenix:
Correct. And while Paradise and Al aren't a team, they were at least able to take advantage of mistakes. Ozzy got isolated one too many times, and Al, being the IHC, did what he does best. Won.
Mourn, outside the ring looks up to Al while Kassandra retrieves his championship. Al looks down at him and raises the IHC to the sky.
Al:
Mine. Now, and forever!
Mourn, in a fit or rage, flips the nearby steel steps over. He takes the championship from an annoyed Kassandra. Both of their eyes dart at Ozzy before they march up the ramp.
Lillehammer:
Always nice to see Mourn show some passion about something. Does him some good.
Phoenix:
The opening salvo goes to Al on our march to Altered Reality. Paradise gets a much needed victory under his belt and we are started here tonight at the LPW Supercycle. We'll be right back!
The camera pans backstage to Caesar Osiris who is sitting behind a desk, resembling a talk show.

Osiris: Good evening everyone, and welcome to Reality Check, my brand new show here on the LPW network, looking at the lead up to Altered Reality in just a few weeks. Tonight, I'll be looking at what will surely be a headlining match for the ages, the Altered Reality tournament for the Western States Heritage Championship. After I pin Bobino tonight, I will solidify my place in the match, and get to pick my challenger for the tournament. But after I become champion, what exactly am I champion of? What exactly are the Western States? Let's take a look!

A screen rolls down from the top, showing a map of the United States. The map zooms in to the western side, labelling Washington, Oregon, and California.

Osiris: On the west most side, you'll notice we have 3 states: Washington, Oregon, and California. Washington of course most famous for being mistaken for Washington, DC, the Washington that actually matters. Washington is cold, dreary and dull. Nobody should ever go there, under any circumstances. Kurt Cobain lived there, and he killed himself because Hell is literally better than Washington. Washington is also known for having the Space Needle, or as Bobino's mother refers to it, the only butt plug that fits.

The map moves down, highlighting Oregon.

Osiris: Next up, Oregon. If you've ever wondered why all the trees in Washington lean south? It's because Oregon sucks. Oregon is known for Portland State University, the only University with a diploma that also counts as a handicap permit. You can just stick it on the dashboard, and park anywhere you want. The difference between a Portland State University Diploma and toilet paper is $75,000 a sheet. Seriously, Oregon is so bad, the people there don't even need birth control, their personalities do the work for them.

The map moves down, highlighting California.

Osiris: And finally, California, or as most call it, "There's more than just L.A. Here?" The state where a marriage can be considered a success, if it outlasts a loaf of bread. There's so much crime there, the kids in grade school write about "What I stole on my summer vacation". The air and water there are as toxic as the culture. During World War 2, the Axis tried to attack California using submarines, but they were destroyed by pollution.

The map moves back to the United States as a whole.

Osiris: Look, the Western States aren't great, but my plan here is to conquer the world, and really, you've gotta start somewhere. So I'll take the greasy, I'll take the grimy and disgusting, and then once I'm done with Bobino, I'll take my spot in the Western States Championship tournament at Altered Reality. Until next time!