Christian G. Smitten stands in his makeshift backstage office. He looks at his watch then through the documents he has collected on his desk. A knock and a slow enter from Rose Florecer breaks his thoughts.

Smitten: Hi Rose. You were almost late.

Rose sighs as she walks into his office.

Rose: You called?

Smitten: Yes, come here. I need you to sign a few things.

Rose: Sign a few… what?

Smitten: Strictly job related, Rose. I don't have time for your hesitancy.

Rose slowly reads the documents. Her face brightens while her eyes start to well up.

Smitten: They asked me for the one person who the talent gets along with.

And, well, that's you.

I never hear a bad thing about you. You've been here for four years. You deserve-

Rose quickly signs the forms and hands them to Smitten.

Rose: Here.

Smitten: Good. Now, about your job for this evening.

Rose: You didn't read the paperwork. I don't work for you.

Rose smirks at him and extends her hand.

Rose: Bye Smitten. Thanks for the recommendation.

Smitten proudly shakes her hand.

Smitten: You're welcome Rosemary. You'll do a splendid job, I'm sure of it. Now… I only have these few hours. After that, my baby, LPW… she… she won't be my baby anymore.

Rose begins to leave. Before she does, Smitten calls for her attention…

Smitten: Oh, Rose!

She turns back.

Smitten: I only say this… well.. It's not my business anymore, but…

Rose: What, Christian?

Smitten: He's not with you for you. You should know that. You're a means to an end.

The reporter shakes her head. She turns to leave.

Rose: You… right down to the last moment, eh?

She walks out.
pYromania
Rise up, gather round, rock this place to the ground

Burn it up, let's go for broke, watch the night go up in smoke

Rock on! Rock on!

Drive me crazier

No Serenade, no fire brigade, just Pyromania!!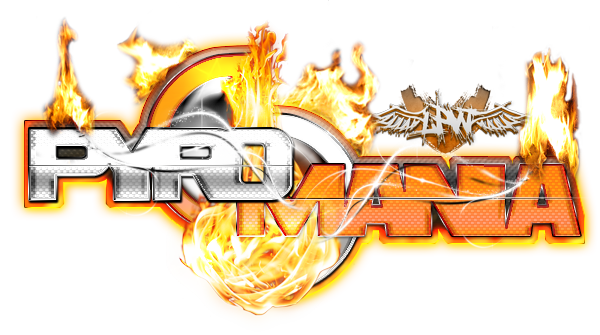 and Insanity
Come inside now, I implore.
Do you think you can restore
The crucial pieces missing from my brain?
What seems to be the matter dear?
Why do you cry and shake with fear?
I've only had the best dub me insane.
Please let me out
Please let me out
Please let me…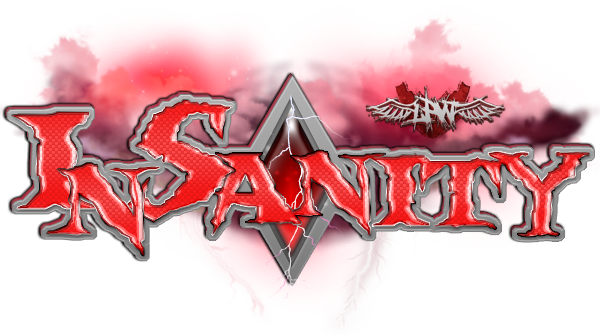 Present…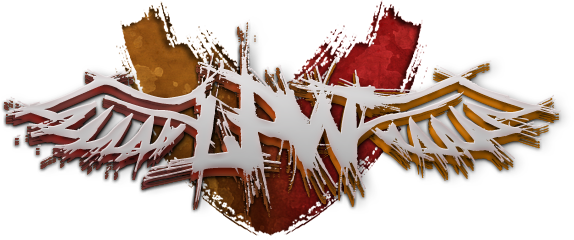 LPW SuperCycle
LIVE! From The United Center in Chicago, Illinois!
Phoenix:
Welcome to LPW! It is I Blazing Phoenix alongside Robert Lillehammer and we have a stellar card for you this evening.
Lillehammer:
A three team tag team match that will blow the roof off as teams of enemies go against one another. I cannot wait to see that chaos.
Phoenix:
That's not all, our World Heavyweight Champion Golden will go one on one with a very game Bobino looking to gain some pivotal momentum heading into All-Stars.
Lillehammer:
Of course! Bobino's my man. American, a fighter, and our future International Heavyweight Champion. You better get use to that.
Phoenix:
And in out main event, International Heavyweight Champion Al. Will go one on one with Western States Heavyweight Champion Mourn Despana.
Lillehammer:
Two alpha males fighting hard for the approval of the crowd. Certainly is going to be an eventful evening.
Phoenix:
We will open the evening with the fledgling DEEPNET division!
Lillehammer:
It has specific rules. No count out, no pinfall. DQ's are possible.
Like using a weapon.
Phoenix:
Exactly. Let's head to the ring where Mic Announcer is waiting to kick off the evening.
Full Of Hell/The Body's "Abel" brings the rabid Chicago crowd to their feet.
DING DING!
Announcer:
The following contest is a DEEPNET rules match for the #1 contendership of the DEEPNET Championship! This match can only end via DQ, Submission, or KO. Introducing first.
As the announcer says this, Marlon Verity walks through the curtain to a mixture of cheers and boos.
Announcer:
From Kazimierz Dolny, Poland. Weighing in at 223 lbs. MARLON VEEERITYYY!
Phoenix:
The newcomer to LPW Marlon Verity is on his way to the ring in hopes of getting a victory to face Obsidian at All-Stars.
Lillehammer:
These Chicago twerps are anti-American tonight. Rooting for the Polock.
Phoenix:
He comes out on the heels of an impressive victory against 3 other competitors.
Red and purple lights flash as he rolls into the ring.
Lillehammer:
I'll give him this. At least he's got a cool entrance. But what the heck is this... music? Is it the work of Obama?
Announcer:
And his opponent!
"You're The Best Around" by Joe Esposito brings a surprisingly high amount of cheers as Enyo follows the Crippled Crusader out.
Announcer:
Accompanied by Enyo, from Buffalo, New York. Weighing in at 215 lbs. "The Crippled Crusader" CHRIS PAAARADIIISE!
Chris Paradise keeps his head high, cockily soaking in the cheers.
Phoenix:
You were saying?
Lillehammer:
That beastly woman is simply scaring the fans.
Phoenix:
I dare you to call her that to her face.
Lillehammer:
I tried, but she doesn't understand English.
Phoenix:
…The last time we saw Paradise he was on the business end of a Rolling Elbow from Mourn Despana. He failed to capture the Western States Heritage Championship but the effort in the match seems to have impressed the new owners. This is his chance to get right back into contention for a title.
Once in the ring, the ref checks both men's equipment for foreign objects.
Phoenix:
Ref seems satisfied.
DING! DING!
As the bell rings, Verity and paradise charge to one another.
Phoenix:
THEY ARE TRADING RIGHT HANDS TO START!
Lillehammer:
They aren't playing by the second.
Phoenix:
Ref staying away as now they are acting like Hockey players.
To the surprise of Verity, the more compact Paradise starts to drive him backwards to a corner with each strike.
Lillehammer:
Verity with a go behind.
Phoenix:
Verity rides The Crippled Crusader down. Verity, DEADLIFT GUTWRENCH SUPLEX!
Lillehammer:
Marlon showing surprising strength!
Phoenix:
Verity now stomping on the legs of Paradise. Trying to weaken his vertical base.
Lillehammer:
If it gets any weaker we can start calling him I-85.
Phoenix:
Verity yanking Paradise to his feet. Verity-
As Verity goes for an irish whip, Paradise rakes him in the eyes.
Lillehammer:
HEY!
Phoenix:
Ref admonishing Paradise.
While the ref is arguing, kicks back with a low blow to Verity.
Lillehammer:
That ref is pretty peeved.
Phoenix:
Ref is threatening to DQ him for-
Verity returns the favor hitting Paradise from behind with a low blow of his own.
Lillehammer:
And now this match has slowed to a crawl.
Phoenix:
Ref not telling both men to cut it off.
Lillehammer:
Would the ref be willing to DQ them both?
Phoenix:
Verity up first.
Lillehammer:
Paradise using the ropes.
Phoenix:
Verity charges, PARADISE WITH A COUNTER EUROPEAN UPPERCUT!
Lillehammer:
First true offensive move by Paradise!
Phoenix:
Paradise drives an elbow to the back of the skull of Verity. Paradise, SPIKE DDT!
Lillehammer:
Verity on dream street!
Phoenix:
Paradise, BOW AND ARROW!
Lillehammer:
Verity in-
Phoenix:
Verity wiggles out, NOW STOMPING ON THE FACE OF PARADISE! Verity-
As Verity sets up fro a Russian Leg Sweep, Paradise struggles with him. As Verity wins the fight for the hold, Paradise grabs the ref's shirt.
Lillehammer:
RUSSIAN- OH!
Phoenix:
THE REF JUST SPILLED OUT OF THE RING!
Lillehammer:
That was a nasty tumble!
Phoenix:
NOISY DREAM
MY VERITY! COQUINA CLUTCH LOCKED IN!
Lillehammer:
What's that woman doing?
Phoenix:
Enyo has Paradise's crutch in hand and she's getting in the ring! SHE NAILS VERITY WITH THE CRUTCH!
Lillehammer:
Loyal creature. Poor thing just pissed off Verity.
Phoenix:
Verity has released the hold and is now stalking the large woman.
Lillehammer:
She's sorry. Look at her. Verity she's sorry.
Once to the ropes, Enyo "shrieks." She tosses the the crutch into the air before bailing out of the ring.
Phoenix:
BOTH MEN CAUGHT THE CRUTCH!
Outside the ring behind Verity, Enyo starts pointing madly. Seeing what she's doing, Paradise "loses control" of his grip.
Lillehammer:
Verity has the crutch!
Phoenix:
Verity… NAILS PARADISE OVER THE HEAD. VERITY HAS QUICKLY PLACED PARADISE BACK IN THE
NOISY DREAM
!
DING! DING!
Lillehammer:
VERITY BEAT THE CRIPPLED GUY!
Announcer: The winner of the match and the #1 contender to the DEEPNET Championship... by way of Disqualification, CHRIS PAAARADIIISE!

Chris Paradise (w/ Enyo) - 3.74 APS + 1.2 vote = 4.94 total
Marlon Verity - 3.57 APS + 0.4 vote = 3.97 total
Verity lets go of the submission amongst the confusion. He sees the hampered ref pointing to the crutch. Joe Esposito's "You're The Best Around" comes across the speakers while the crowd sends jeers towards the decision.
Phoenix:
The ref DQed the wrong man.
Lillehammer:
He only saw Paradise get hit and the ref's decision is final. Reagan bless America!
Phoenix:
While it may be, that ref has a seething Marlon Verity in the ring.
Verity watches Enyo carry Paradise out of the ring while the battered ref tries to explain what he saw to him.
Phoenix:
Can't think of what's going on in Verity's head right now. He's watching that large woman carry away a man he thought he had beat. Of course, Paradise once again has tricks up his sleeve.
Lillehammer:
Yep. One step-
Verity suddenly destroys the ref with a clothesline.
Phoenix:
HEY NOW! THE MAN MADE A MISTAKE!
Lillehammer:
Mistakes have consequences.
Phoenix:
Verity, That's the
FULL STOP
! THAT CURBSTOMP USING THE KNEE TO THE HELPLESS REFEREE!
Lillehammer:
Someone get that ref worker's comp.
"Abel" by Full Of Hell/The Body plays as Verity stares angrily at the downed ref.
Phoenix:
That was Verity's but instead Paradise abused the system and came away as the #1 contender. We will be back in a moment.
We head backstage where the final replays of the previous match plays on Professional's locker room. Mourn Despana sits in his suit, watching the action while Steven Thornridge and Bronx are taping their wrists.

Mourn: The DEEPNET surely is an interesting-.

Thornridge: I mean, not for nothing, they will get along no problems. And Ozzy's got a fire in his belly like something fierce. We can simply not allow him into the match...

Bronx: Yeah, man. I ain't seen him this hype in a hot minute. He keeps this up and he might find his way higher and higher up the card.

Thornridge: Hotter than a fresh hotdog off the barbecue! He'll be after me like something chronic to get his loss avenged.

Bronx: Gotta make sure we give him something to chase then! For real though, hot or not, Ozzy goes down. We need to go out there and give him and Mav the best of what we got. As future World Tag Team Champs we must act professional!

The monitor then switches to show the face of Golden, winking into the camera and giving a thumbs up.

Golden:I am going to begin your massage now, Mrs. Jiménez, if you are ready. My name is Henrik and I will be your masseur today.

Kassie: OK

Golden: Let me pull a towel up over your lower half while I work on your back and shoulders.

Golden stares into his camera phone as he slowly pulls a towel up Kassie's legs before gently resting it at the nape of her back.

Golden: Did you enjoy our sauna and steam rooms earlier this morning, mam?

Mourn watches in stunned silence as Golden enters the room showing his bare wife laying face down on the massage table. Thornridge and Bronx notice Mourn's silence join him at the monitor. Thornridge covers his mouth. Bronx looks over at Mourn. The Desperado's eyes slowly grow cold.

Bronx: Bro… I...

The door opens and Scruffy the Janitor runs in with his mouth agape. Seeing this, Mourn stands quick and reaches into his locker for his bo staff. As he turns to head out, Thornridge and Bronx slow him down.

Thornridge: Mourn, don't do anything-

Mourn uses his staff to push Thornridge out of the way. As he heads out towards catering, he sees what sent Scuffy into a panic. Every monitor in the arena has the video playing. As the whole video plays, Mourn stands fixated on one of the screens. With every image his eyes become more and more irate. Once the video ends, as the room is silent, a creak in the distance and Golden heads out of the production truck. With a camera crew in tow, he confidently strolls towards Mourn.

Mourn's left eye twitches as he drops the bo staff to the ground. He then, without breaking eye contact on Golden, jerks off his his tie, roughly removes his coat and takes off his dress shirt; the later of which is ripped to shreds. Mourn reaches for his staff, only for Thornridge to kick it away.

Thornridge: Gabe, not here, not now. You don't want to take this too-

Mourn swiftly grabs Thornridge by the collar and shoves him out of his way. Bronx tries in vain to grab his friend. Mourn charges towards Golden only to be met by a security guard. Mourn straight up cold cocks the unsuspecting man with a punch that floors him. This brings the rest of the hired security into the area. Thornridge and Bronx catch back up to Mourn and slip between Mourn and the now mobilized security detail.

Golden: Man, you look tense. You really should have went for that massage yourself, Gabe.

Tears form in Mourn's eyes. This prompts a roar of arrogant laughter from the Irishman.

Golden: I'm glad you didn't though, or I wouldn't have been able to get my hands on your lovely little wife. You're probably thinking I enjoyed touching her naked body - it was OK, I will admit that I had to get a good view of her overgrown lady garden just to make sure she wasn't a 14 year old boy,

Mourn responds with roars and howls which echo down the hall. He pushes past The Professionals in a fury stricken attempt at grabbing his villain's face. This brings the guards to grab ahold of The Rōnin.

Golden: But what I truly enjoyed most was the noises she made. That meant SHE enjoyed it. I made her moan. I made her squeal. Her nipples would have cut steel, and I'm pretty sure I made her a little...wet?

Gabriel's roars become guttural. Primal. The feral man starts shoving the security guards violently.

Golden: Sure smelt like it anyway. Fuck...the more I think about it, you snarling and barking like that, the part I truly enjoyed the most? Hearing the sheer disappointment in her voice when we talked about you. And that's what irks you the most. Not that I have my hands all over the body of your naked wife, it's that I got behind the curtain. I seen what you don't want the world to see. An unhappy wife. A distracted husband. A man who lives one charade in public and another behind closed doors.

Despana shoves turn to elbows as the wronged man starts hitting everyone around him to get free. Golden, unfazed, smirks.

Golden: Jesus, Gabe...I think I'm starting to feel sorry for you. My sympathy won't be wasted on the pathetic, and look at you, look at you. YOU are pathetic. YOUR wife thinks you're pathetic.

Bronx and Thorny go to grab Mourn and get hit in the ribs. They use these strikes to keep a vice like grip to each of his arms. This, along with the rest of the standing security, gives them a semblance of control on Mourn's movements..

Golden Every set of eyes on you right now KNOWS you're pathetic. Pick yourself up, man, dust yourself down. Run back into the arms of that wife of yours...and give her a little slap on the arse from me.

Mourn throws himself towards Golden. The mass of men use the momentum to lift the thrashing wrestler off the ground and carry him back towards his locker room. After his rival is pulled around the corner, Golden smugly walks over to Mourn's bo staff, thinks about it, and hands the weapon to Scruffy.

Golden: Give this to Mourn. I'm not totally heartless.

He takes an apple from the table, and whistles as he calmly walks away.