[Re-post Edit: this is 26.2]
pYromania
Rise up, gather round, rock this place to the ground

Burn it up, let's go for broke, watch the night go up in smoke

Rock on! Rock on!

Drive me crazier

No Serenade, no fire brigade, just Pyromania!!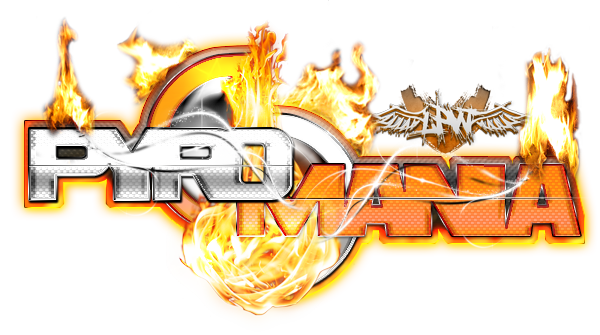 and Insanity
Come inside now, I implore.
Do you think you can restore
The crucial pieces missing from my brain?
What seems to be the matter dear?
Why do you cry and shake with fear?
I've only had the best dub me insane.
Please let me out
Please let me out
Please let me…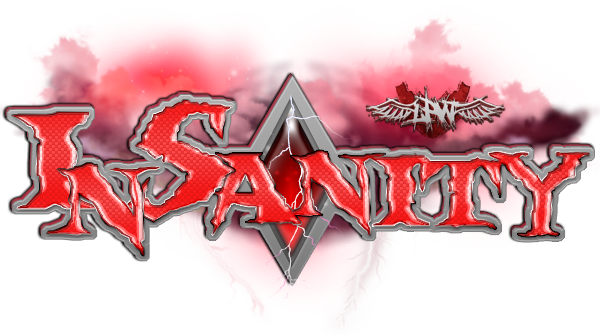 Present…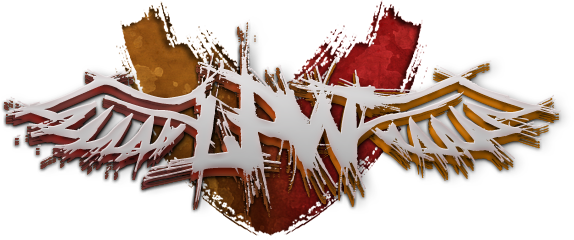 LPW SuperCycle
LIVE! From the Verizon Center in Washington D.C.!
Pyrotechnics go off as the camera pans to an excited crowd.
Phoenix:
We are live from the nation's capital. A new day has arrived in the United States and possibly in the world of LPW! It is I, Blazing Phoenix. With me is my broadcast colleague, Robert Lillehammer. Tonight, Bobino gets his shot.
Lillehammer:
HE WAS SCREWED! Bobino was screwed out of his Hardcore Championship. Tonight, he gets to send that rat Al back to the gutter where he belongs.
Phoenix:
That's not all, the Western States Heritage Championship will also be contested when champion "Rōnin" Mourn Despana faces off against upstart "The Crippled Crusader" Chris Paradise.
Lillehammer:
Enyo will have a title tonight to add to the list of things she takes care of. I love it.
Phoenix:
That and so much more. We will start the evening with finding out who the number one contender to the Hardcore Championship is.
"Black" by The Enigma TNG starts to play across the speakers, as out from the back comes the LPW Hardcore Champion David Gideon Smith. Emotionless, he walks slowly and confidently to the announce table. He grabs an empty seat beside Lillehammer and sits down.
Lillehammer
: What an honor to have David Gideon Smith on commentary with us tonight! Tell us more, champion, who is your favourite to win the battle royale?
DGS
:....
(Stares intently at the ring)
Phoenix
: … David, the fans from home would love to hear from you.
DGS smirks at Phoenix, shakes his head and walks away to a chair by ringside.
Phoenix
: That's a warm greeting from our Hardcore champion.
Lillehammer
: He is smart to scout the competition.
Ring Announcer
: Ladies and gentlemen the next match is our
Weapons Encouraged Battle Royale to determine the #1 contender for the Hardcore Championship
!!! If any of the competitors goes over the top rope and both feet touch the ground, he or she WILL BE ELIMINATED!
"Suicide Note Pt 2" by Pantera starts to play across the speakers as Trey Spruance makes his way out of the back, and towards the ring. Trey was pushing a trolley full of weapons, his eyes tired but determined. He eyes off a sign that says in big, bold letters: "THIS IS DC!"
Phoenix
: Trey fights hard, but he never got his big break.
Lillehammer
: Sometimes that's what you are born to be. A self destructive loser with a shopping cart full of toys. The cart is parked by ringside and anyone can reach inside from the bottom rope, which may backfire on the idiot.
Phoenix
: Trey is just ensuring that his weapons are close at hand. He may not be winning all the time but he's tough as nails, and his veteran experience will count tonight.
"No Control" by David Bowie starts to play across the speakers. The David Maverick races right to the ring, quickly getting right into the face of Trey Spruance.
Phoenix
: Both men are from England! Is he holding what I think he is holding?
Lillehammer
: HAHA! A giant 5 foot baguette with generous servings of what I believe is turkey ham! This is glorious!
"Never Learn Not to Love" by The Beach Boys starts to play, as Caeser Orisis makes his way down the ramp, and towards the ring. He carries a black leather briefcase in his right hand. Maverick starts to turn his attention to him, but Caeser just puts his hand right up to Maverick's face.
Phoenix
: He looks ready to do business, not just for this match but also the tag match with Bronx later tonight.
"Feel The Pain" - Dinosaur Jr. starts to play, as a very angry Joe Citizen makes his way down the ramp, and into the ring. He was holding a candelabra, a solid wrought iron construction with no sharp edges.
Phoenix
: I haven't seen Joe that angry before. What a unique weapon choice as well.
Lillehammer
: Right you are. He's gripping the candelabra so tightly, his knuckles are turning white. And is that dried blood on the thing?
Phoenix
: Now that you mention it, it does look like blood.
"Abel" by Full Of Hell/The Body starts to play as Marlon Verity makes his way down the ramp, and towards the ring. Verity raises his hands as he passes the fans, avoiding them.
Lillehammer
: Marlon Verity is a new sucker comin' into his first match in LPW, and he missed the memo! He brought no weapons into this match, he's as good as dead.
Phoenix
: I am calling him the wild card. You never know how good newcomers are until they hit the ring.
"For Your Malice" by Lamb Of God starts to play across the speakers, as the fans get on their feet cheering. Novacain emerges from the curtain, his face stern and hard as he strolls into the ring, screaming "WELCOME TO THE NEW REALITY!" at the fans.
Lillehammer
: Look at that, Phoenix. Steven Thornridge is going all hardcore tonight! A cricket bat wrapped in barb wire! Never knew he had it in him.
Phoenix
: I feel a very different attitude and vibe from TAC. Matthew Kazama will do well to observe Thornridge in this match as they face off later on tonight. The Aussie Crusader has been a great competitor thus far in his career, and tonight, I am backing him as my favourite.
The bell rings and Thornridge makes a beeline towards Caeser, who slides out of the ring, and Maverick follows him. They brawl outside of the ring. Meanwhile, Verity, Joe and Trey exchange blows with each other in the middle of the ring.

Phoenix
: The match is starting hot on the outside! Thornridge is going straight for Caeser who has been antagonising him all week!
Lillehammer
: The barbaric Thornridge, with evil intentions, swings his barb wired bat at Caeser!
Phoenix
: Caeser raises his briefcase to block the attack. Never knew it can be used defensively.
Lillehammer
: He's a smart guy I tell you. Maverick jumps on Thornridge from behind with his turkey baguette! Didn't take long for Caeser and Maverick to double team on Thornridge. A sandwich shot to the face and the damn turkey ham flying everywhere! What a waste of food.
Back in the ring, Verity runs the rope and hit a dropkick on both Joe and Trey.
Phoenix
: High velocity dropkick by our debutant, Verity, and both men are down. Verity picking up Joe's candelabra and attempts to hit Joe with it. Counter by Joe with a huge boot to the face!
Lillehammer
: Joe swings the candelabra right into the skull of Verity. What a shot! Trey gets nailed as well and down he goes! Thornridge is down on the outside as both Caeser and Maverick looks to get back in the ring. The Aussie is just useless!
Phoenix
: Joe seems really motivated tonight. Caeser misses with a right hand and Joe with a clubbing shot! Down goes Caeser, rolling out the ring from under the ropes. That will leave a mark on his skull. Watch out Joe!
Lillehammer
: Joe turns in time to avoid a super kick from Maverick and again, Joe slams his weapon into the head. Thornridge rushing in from behind but Joe swings it at his feet and down goes the Aussie! A big shot to the abdomen of Thornridge, taking his air out. Joe is on fire!
Phoenix
: Trey is now on his feet, running the ropes. A hurricanrana on Maverick, who also rolls to the outside. Joe swinging the candelabra at Trey and missed! Trey counters with a dropkick, carries Joe by the back and OH! A belly to back suplex right on the candelabra! Look at the red marks across Joe's back!
Lillehammer
: Trey will still find a way to self destruct, I tell ya.
Phoenix
: I think he's doing fine now. Trey signals to the crowd and reaches across the outside into the cart! Trey grabs a beer bottle! Turning around and smash! The bottle broke all over the skull of Thornridge! The only ones left standing in the ring are Verity and Trey. Joe's still laying on the ring mat.
Verity draws a silvered, rectangular object from his pocket.
Lillehammer
: oh my, Verity just took out a switchblade! Trey avoids the weapon as Verity swings it towards him. Verity charges and OH! A cut across his forehead! Blood is flying everywhere. The new guy is in charge now!
Phoenix
: Verity is going up the top turnbuckle! He seems ready to jump on Trey!
Lillehammer
: No, he's pointing outside at Maverick and Caeser! What an idiot, he will get himself eliminated!
Verity jumps from the top turnbuckle, only to land on the ring apron, laughing out loud at the crowd and pointing a finger at his temple.
Lillehammer
: He's just playing mind games and mocking the crowd who thought he's going to fly. I am starting to love this guy!
Phoenix
: Looks like your guy is going down! Trey is up, still bleeding and a big dropkick to Verity on the apron! Verity is still hanging on for dear life!
Joe Citizen takes his candelabra and runs the rope.
Lillehammer
: NO NO! Verity! Watch out! What velocity!
Joe dive through the ropes and spears Verity from the apron to the outside, hitting both Maverick and Caeser to the ground, eliminating Verity.
Phoenix
: First elimination of the bout and Marlon Verity is out! Joe sacrificed his own body by spearing Verity off the apron.
Lillehammer
: So much for showing off.
Back in the ring, Trey is still dyeing the ring red with his blood, as Thornridge stomps on him in the corner.
Phoenix
: Trey is looking very weak now. Meanwhile, on the outside, Caeser readies himself with the briefcase and smashes Joe right on the face. Caeser putting the briefcase across Joe's head. Running leg drop on on the briefcase! What a sickening thud!
Lillehammer
: That's the viciousness I know is needed in a Hardcore champion. Caeser is doing right.
Phoenix
: Both Caeser and Maverick got back in the ring. The 2 are teaming up again! Trey still motionless in the corner, his head covered in blood. Both men are pelting The Aussie Crusader with fists. Double suplex on Thornridge! Maverick and Caeser are enjoying the Phoenix of their team work.
Lillehammer
: David Maverick is a sick man. He just pulled a table into the ring. One is not enough! Caeser pulls another table into the ring with evil intentions. The tables are placed side by side in the middle of the ring!
The fans are up on their feet in anticipation.
Phoenix
: He puts Joe on the top turnbuckle, and looks like the world will crash and burn on Joe Citizen!
Maverick and Caeser readies themselves for a double suplex on Joe from the top turnbuckle onto the tables. Trey and Thornridge got on their feet just in time, and puts Maverick and Caeser in a doomsday device position on their shoulders.
Phoenix
: Oh no, this doesn't look good! OMG! What a car wreck!
Lillehammer
: All the men were driven through the tables! Joe Citizen must have been broken in half.
The fans started chanting "Holy shit! Holy shit!"
Phoenix
: Thornridge and Trey got the least damage, and they are up on their feet. Exchanging blows now, and Trey looks weaker by every second his head is still bleeding.
Lillehammer
: Thornridge spins around and hit a huge rolling elbow on Trey's open wound! Thornridge lets out a loud primal scream. Typical savage aborigines.
Phoenix
: TAC is hardcore tonight! He picks up the barb-wired cricket bat. Both Maverick and Caeser are up on their feet, and TAC with the bat right to the head! Down goes Maverick, and down goes Caeser.
Lillehammer
: The savage is going on top with his cricket bat. I can't watch the vile creature… A diving elbow with the bat right on Caeser's body!
Phoenix
: And Maverick came from nowhere! He just clothesline Thornridge OVER THE TOP ROPE! Thornridge is holding on for dear life!
Lillehammer:
Get that Aussie! Do it!
Phoenix
: A dropkick and DOWN GOES Thornridge! Oh! He is still holding on to the bottom rope!
As Maverick is distracted by Thornridge, Joe Citizen sneaks up on Maverick and tips him over, eliminating Maverick from nowhere. Joe then slumps back to the ground.
Lillehammer
: What a cheat! Joe just threw Maverick out from nowhere. We are down to 4 men.
Phoenix
: Joe is showing great heart, still in this match after going through the tables. Caeser is up with his briefcase. Swing straight into Trey's bloodied face! Caeser signals to the crowd as Joe gets on his feet. Hail Caeser on Joe on to the briefcase!!!!
Lillehammer
: Get them, Caeser! All hail Caeser the king. Joe might as well be dead. Thornridge is up! The Aussie has been getting on Caeser's nerves for weeks! Get him!
Caeser swings his briefcase at Thornridge, but Thornridge ducks and smashes the cricket bat into his face.
Phoenix
: What an amazing comeback by Thornridge. He's reaching into his pockets for something….
The crowd is screaming in delight.
Lillehammer
: WHAT A SAVAGE! THUMB TACKS on the ground! Disgusting sick excuse of a human being.
Phoenix
: Thornridge is grabbing Caeser's back for a german suplex on the thumbtacks. But Caeser breaks the hold and rushes behind TAC! He is lifting Thornridge up! Are they going to land on the thumbtacks?
Lillehammer
: No! The Aussie coward runs towards the rope! Both men are catapulted over the top rope and holding on for dear life!
As both men stand precariously on the ring apron, Caeser steps forward and slaps Thornridge on the face.
Lillehammer
: YES! YES! Slap that weasel's head off.
Phoenix
: TAC is furious! He returns the favor with a tight slap to the chin! Both men now slapping each other on the ring apron. The fans are on their feet!
The fans scream "YES" when Thornridge slaps Caeser, and screams "NO" when Caeser returns the slaps.
Phoenix
: Both men could fall off any moment. A clubbing right fist by Thornridge! Caeser is still hanging on.
Thornridge screams a primal scream and both men charge toward each other, both extending their arms for a lariat.
Lillehammer
: Oh my! Both men hitting hard with lariats and FALLING TO THE OUTSIDE! BOTH MEN ARE ELIMINATED!
Phoenix
: I don't think we will see the end of the Aussie and Caeser. We are down to 2 men. Joe and Trey.
Both men are hugging each other as they try to pull themselves up on their feet.
Phoenix
: Both men are bloodied and tired, but still exchanging stiff right hands. WHAT A SLAP ACROSS JOE'S FACE! Joe gets fired up! Rolling elbow into Trey's forehead! The wound is reopened and blood is gushing all over.
Lillehammer
: Yucks! But wait! Trey is fired up! He spins around and nails a running elbow into Joe's head, what a thud! Trey with a german suplex on Joe! Trey rolls through and locks in a boston crab on Joe! His back must be breaking right now, but this match has no submission.
Phoenix
: Joe is crawling to the ropes, and he reaches out, but there is no break. TREY's CART! Joe is reaching for the cart which is near the bottom rope, screaming in agony…
Lillehammer
: Told you that Trey's plan will backfire!
Phoenix
: Joe reaches into the cart and pulls out a kendo stick! Trey refusing to let go of the Boston crab as Joe arches his arms backwards desperately with the kendo stick and hitting Trey across the back of the head!
Lillehammer
: The hold is broken! Joe turns around on the ground and hits the kendo stick across Trey's head! Joe going for a second swing but Trey ducks. Trey with a standing senton! He lifts Joe near the ropes, with a belly to back hold!
Phoenix
: Trey THROWS Joe over the top rope to the outside! JOE JUMPS ON THE CART! HE IS NOT ELIMINATED!
Lillehammer
: Trey slumps to the floor, maybe he thought he won. What an imbecile.
Phoenix
: Joe jumps back into the ring, and a kick to the face of Trey. Joe using every last ounce of his energy to lift Trey up. He points to the thumbtacks!
Lillehammer
: This will be devastating. Can't believe the the fans are urging him on. I can't watch!
Phoenix
: Can Joe pull the trigger on Trey? Yes HE DID! POWERBOMB ON THE THUMBTACKS! OMG! Trey is destroyed like a pincushion! He's out of it.
Lillehammer
: That's the understatement of the year.
Phoenix
: Joe now using all his strength! Slowly pushing Trey against the ropes….. And it's over….
Trey is eliminated.
The bell rings as "Feel The Pain" by Dinosaur Jr. plays.
Lillehammer
: What a match, even DGS looks impressed.
As Joe slumps in the ring, DGS stands up on the announce table, mockingly clapping his hands at Joe. He then lifts up his Hardcore title and smirks towards Joe Citizen.
Phoenix
: One thing is for sure. Tonight, Joe Citizen proved himself as hardcore as any LPW wrestler. What a Herculean effort from all the competitors.
Lillehammer
: Even Trey Spruance impressed me tonight, even as he self destructed again.