[Re-post edit: The is 26.1]
pYromania
Rise up, gather round, rock this place to the ground

Burn it up, let's go for broke, watch the night go up in smoke

Rock on! Rock on!

Drive me crazier

No Serenade, no fire brigade, just Pyromania!!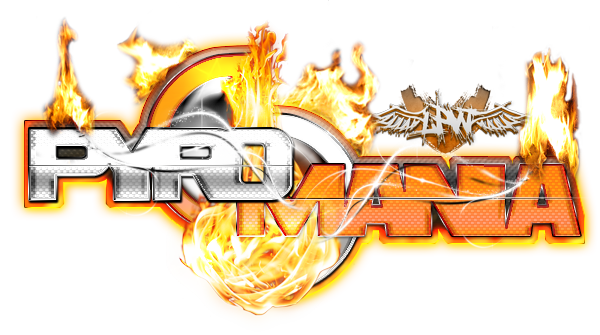 and Insanity
Come inside now, I implore.
Do you think you can restore
The crucial pieces missing from my brain?
What seems to be the matter dear?
Why do you cry and shake with fear?
I've only had the best dub me insane.
Please let me out
Please let me out
Please let me…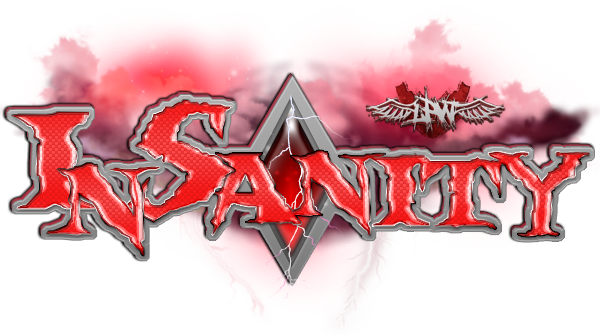 Present…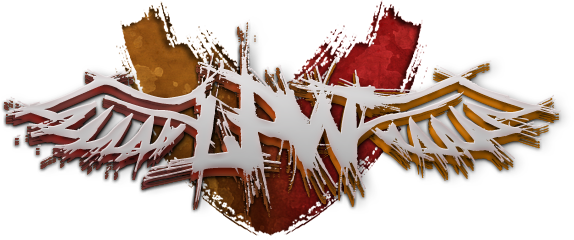 LPW SuperCycle
LIVE! From The Smoothie King Center in New Orleans, Louisiana!
Orange and purple pyrotechnics go off as the cameras quickly pan the arena which is full of an unusual amount of signs.
Phoenix:
We are live from the Big Easy. The atmosphere has been amazing for the last hour as the fans made their way to their seats. THE SUPERSHOW HAS RETURNED! This is Blazing Phoenix joined with pYromania's ace color analyst Robert Lillehammer! What a wonderful evening of action we have in store.
Lillehammer:
We have the tag team tournament starting tonight to find a number one contender worthy of facing pYromania's best in Blaze and Justus.
Phoenix:
That's not all, we have a tremendous card highlighted by a killer main event where each and every one of our singles champions will be involved in a six man tag team extravaganza.
Lillehammer:
If the pYro team wasn't a group full of hot heads I would-
"Wolves of Winter" by Biffy Clyro brings out a boisterous ovation from the capacity crowd. Out walks Golden, World Heavyweight championship draped across his shoulder. Once positioned on the stage, pyrotechnics go off in the colors of the Irish flag.

Phoenix: This crowd on their feet for their new World Heavyweight Champion!

Lillehammer: Imbeciles. All of them.

Phoenix: Golden was victorious in an absolute classic against his former Sixx Karat Gold teammate. This is a grand moment for the young superstar.

Lillehammer: I'll give the devil his due. He pulled that out with a determination that I didn't know he had in him.

Golden steps up onto the apron, arms out wide, soaking in the atmosphere. He steps through the ropes with a wide, cocky grin while the crowd chants "Gol-den, Gol-den."

Phoenix: Had something to do with it being a man who wronged him. Those wounds hit deep.

Golden: Thank you all for a great reception. As your NEW World Heavyweight Champion, I stand before you the unequivocal leader of the pYromania brand heading into this Supercycle. Whenever you all search the annals of your mind, you will remember where you were when I came out for the first time as… WORLD… HEAVYWEIGHT… CHAMPION!!!!

The crowd renews the chant, much to the delight of Golden.

Golden: It took five grueling, intensively tumultuous years to make it here to this exact moment, in front of you lovely people…people who know a little, as New Orleans', about getting through tough times… and I want you to know... I see this as an opportunity. An opportunity for my name to be etched in history. As much as you guys may be happy with the position I am in, there are others in back that would gladly take advantage of the situation later tonight.

The crowd switches to booing…

Golden: Someone like Chris Austin who to this day still has his Mt. Vesuvius torch in tow. With that spectre looming above us at striking distance...

The lights go out in the building. As soon as the hush starts to build, the familiar guitar strums of Survivor's "Eye of the Tiger" brings the crowd to a shocked frenzy. Out walks a black suit cladded Mourn Despana. With a stern nod to the crowd as he heads to the ring without breaking stride.

Phoenix: This crowd is on fire tonight as the Western States Heritage Champion is making his way to the ring.to an incredible ovation.

Lillehammer: I think it has more to do with the fact we have a foreigner in the ring. Maybe's he's here to punch the new champ in the mouth.

Mourn walks up onto the apron. He undoes his blazer to reveal the polished Western States Heritage Title around his waist. He steps through the ropes and the two men share a contentious stare. The crowd starts to chant "This is Awesome!" which Mourn is quick to wave his hands up to quash them.

Mourn: Ladies and gentlemen of the LPW congregation, if you... if it is not too much of a problem to our new World Champion, I wanted to be the first man to publicly come out and congratulate him on his monumental win. Congrats.

Mourn walks to the middle of the ring and extends his hand. Golden looks down shakes his head in disgust. Mourn brings his hands up and takes a step back.

Golden: Hello, Mourn! You veritable energy suck. We were having a good time, me and this beautiful audience. I'm surprised at your rudeness, if I'm honest. At you stepping foot in… my ring. But it is curious. You holding that title. Me holding this one. We've come a long way since the our battles over the Pu-

Mourn: You done?

Golden: I will be done when I say I am done.

The crowd lets out an "oooooooh" as Golden steps into the face of Despana.

*Pauses*

*Pauses*

Golden: Okay, I'm done. I'll admit I am more than a little curious. Why did you come out here? Don't seem like it was to congratulate an old mate.

Mourn: Maybe it was…

Golden: Despana, I know you. You run around acting like the moral majority in an attempt to be cordial. Your disdain for everyone isn't worn on your sleeve but in your eyes as you and your high horse walk through that locker room.

Mourn: I do not…

Golden: You are elitist without warrant. You sit in silent judgment while trying your hardest to play all the cards at once. I imagine that silence stems from you not having your crazy little woman writing scripts for you any longer.

Mourn grows enraged and begins to yell.

Mourn: Every fucking time I make an effort to be kind to you, you go out of your way to prove my efforts fruitless!

Golden and the crowd recoil at the sudden intensity.

Golden: A curse word? Did I hit a nerve? The damned robot's showing emotion! Someone check his circuits to see if there's a short.

Golden playfully smiles at Mourn. Mourn slightly smirks while shaking off the anger.

Mourn: Funny. When I debuted in LPW, we both were following the wrong path. I took a detour and went about helping out my fellow man. What the rest of us call "growing up." Willing to risk my career so that there is a company around for immoral fuckers like you. In a world as corrupt as this one, there are fewer men like me. Those who let their actions do the talking while standing for what we believe in. And a lot more like you. Second rate lady's men who believe that just because their mouths move, the sounds that come out have meaning.

Golden: Nothing's second rate about me, mate.

Golden adjusts his title, flips his hair to one side.

Mourn: You are an unscrupulous vain individual masquerading as a hero who insists that he is my leader. Who the fuck do you think you are?

Golden: I think… rather… I know I am Champion, for one.

Mourn: That you are and so am I. I am tired of the idea that children look up to your fraudulent bravado. There were two reasons for me to come out here. The first was to actually congratulate you on a job well done. You beat the world champ and for that you deserve the accolades you are receiving.

Golden: Appreciate that. The other?

Mourn walks up to Golden, who doesn't flinch, and they lock eye to eye.

Mourn: Simple bub. I want a piece of you. You said for me to ask you straight up, and I decided to do it in front of the whole world. There will be a day in which you and I will face a second time. The last time I dropped you your head and you ceased to move. Keep pissing me off and the next time you will not be so lucky.

Smitten: GENTLEMEN, GENTLEMEN!

Large boos emit from the crowd as both men look towards the tron where Christian G. Smitten is smiling from his backstage office.

Smitten: Gentlemen. This. This intrigues me. Mourn, you use "Eye of the Tiger" as your entrance theme. A song derived from a great boxing movie named Rocky III. I get it. You're a fan of cheesy underdog stories. You stand in the ring with the man who says he's the best. Your Apollo Creed. You see, as LPW is up for sale, a precious few shows are left before changes happen around here.. We need something to get people's blood boiling. People to tune in during these tumultuous times for an escape. Do those of The Big Easy want this match?

The crowd starts cheering loudly.

Smitten: Then it's settled. You two will face one-on-one to see which of you really is the one to lead the pYro brand into the future. But it won't happen soon.

The boos that erupt causes Mourn to break his stoic face into an honest laugh while Golden stoically starts to process the whole thing.

Smitten: Mourn, your championship has been around for a very long time. With pYromania as the brand of rebirth, and the success of the DEEPNet championship, it is time to replace the venerable title. Rest assured, I won't be stripping you. At the returning Honor Roll Pay-Per-View, World Heavyweight Champion Golden will face off with Western States Heritage Champion Mourn Despana with the winner leaving in possession of both championships. .

Mourn and Golden look to one another and share a brief, understanding glance at their rival as the crowd explodes into approval.

Phoenix: A BOMBSHELL! Looks to be a title unification.

Lillehammer: I'm floored!

Phoenix: After the break, we will be back in a moment with our first bout in the evening.