Also known as the dumbest crossover ever
What's up guys Kingzak is back in action with another column. The King of Columnists tourney is well underway, and ideally I would like to king of something other than sumo-suit wrestling and omelettes, so it's a no brainer. I was quite interested to see how this was going to go … and then I got my topic.
I'm sure this won't shock too many when I say I have not watched any NJPW or other Japanese promotions, and I've not been overly impressed with the talents that have come from Japan to WWE, they wrestle good but lack any character is the simple summary (Asuka not included). So obviously I had to fall back on stuff I actually know and like from Japan. Realistically I could only think of two Japanese things I do really enjoy and the first one is Japanese women and I don't think anyone wants to hear about that.
So that leaves us with option 2, so I present to you, for the first time ever …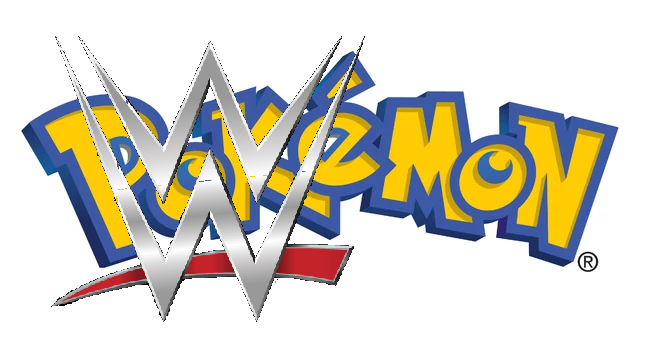 The obvious choice for the starters is the Shield trio, name a more iconic trio in wrestling, I'll wait. And starters are the thing you always remember from the Pokémon games, they haven't been assigned at random, each one is chosen for a reason
VenuReigns:
of the three starters, Bulbasaur is the least picked, and is often the subject of ridicule by certain sections of the fan base. Sound familiar? When looked at from a more objective outlook Venusaur is actually a solid choice. Ironically Venusaur is considered to have one of the worst looks for a starter while looks is Reigns high point.
ChaRollins:
Burn it down. Need I say more?
Fair enough, of the three starters Charizard is the most agile, and is debatably the most popular of the three. For roughly 90% of his time in WWE I'd say Seth has been the most popular of the Shield, or at least generated the biggest reactions in whatever direction he was supposed to.
Blastbrose:
A close second to Charizard, the two's existence is somewhat intertwined given the natural rivalry between fire and water. Couple in a natural toughness and a bit of brawler-ish nature and you can see the comparison.
In Pokémon, the starters are looked at as the top three and are the biggest part of the game, same goes for these three wrestlers who I think we can agree the three have been the face of the WWE the last few years.
There are more comparisons that you can find between the various wrestlers and Pokémon out there; here are a couple of WWE's bigger names as Pokémon.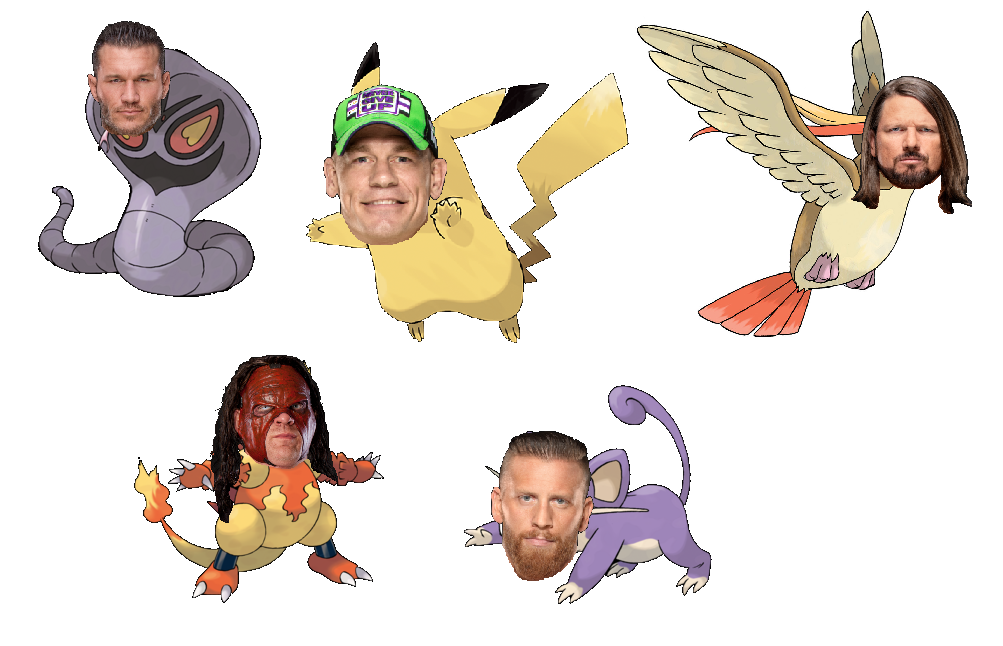 Randy Arbok:
This may be a bit of a cheap one but The Viper and Arbok work, both are looked at as baddies, both rather adept fighters.
Cenachu:
The face of the franchise, fun and kid friendly, refuses to evolve. There is no better comparison here.
Pidgeot Styles:
AJ could have fit as a lot of Pokémon; I choose Pidgeot because both have a fair amount of flight based offense, both rather powerful and beloved by fans,
Curtatta Hawkins:
incredibly easy to beat. Like seriously easy.
MagmarKane:
Both are based largely on fire. Both can be tough but when attacked the right way become incredibly easy to beat.
For those that haven't played Pokémon, most Pokémon do evolve, which basically involves a big change in appearance, size, ability, ETC. A good example of an evolutionary line is shown below

Fantini and Breezenair:
The first thing that comes to mind when looking at a Dratini or Dragonair is the sleek and elegant look, wrestling can be very inelegant so the obvious choice for these two would be the fashion forward Fandango and Breeze, however Pokémon fans will know there is one more in this evolution line, and that is
Braunite:
While I don't think Braun would fit as a member of the fashion police, that is one of the good things about the complete change you get from Dragonair to Dragonite. Dragonite is a big and powerful Pokémon, and when provoked is incredibly vicious and destructive. While I think Braun may lack the need to be provoked to be destructive, that fact and both being considered one of the best of their group is why I think Braun would make a great Dragonite.
Both Pokémon and WWE both have a fascination with the legendries. These legendries are rare to come across, much like the part timers in WWE. So here are some of the WWE's part timers mixed with a Pokémon befitting their personality

SnorLesnar:
Both are notorious for being lazy.
…
Okay, more details. Snorlax is actually a rare Pokémon, only having two encounters in the wild, which goes with Brock only having two matches a year. On top of that, both are actually incredibly tough against almost any opposition and use a limited variation of very physical attacks.
Triple LaprasH:
Lapras is considered one of the smartest Pokémon out there, as well as being incredibly rare and also a rather fierce opponent. However Lapras is also a kind and gentle Pokémon, which I think meshes well with the dual personality of Authority Triple H and NXT Triple H, the latter of whom comes across as a friendly and helpful trainer.
Mewndertwoker:
Both are legendary creatures, both are the "final boss" of their respective franchise (Mewtwo in a literal sense and Taker in a "Only at WrestleMania" sense) and both possess what is seen as unlimited powers that can't quite be comprehended
Ronda Mewsey:
An interesting one here, Mew as a Pokémon is a rare Pokémon that can't be obtained, except from special limited events, Rousey is a rare wrestler since she is only around for a limited period. Both are surprisingly powerful and Mew can learn any move in Pokémon, which I think goes well with Ronda learning wrestling really well.
Also Mew is Ronda's favourite Pokémon, so I'll let her have it.
Despite the probably hundreds of differences between the two brands there is actually one big similarity, and it isn't the combative/competitive attitude that it is based around (though that is a big similarity). Both of these two brands are things that have created real passion within people, with both of them, they are enjoyed as a child and that passion carries through into a noticeable adult audience, passion is something that doesn't dim with age and while both of these have their faults, both can be enjoyable no matter the age of the consumer.
Also both were considerably cooler back in the late 90s.
---
You ever look back at something and realise how incredibly nerdy you actually are, this is one of those times. Despite the blatant nerdery here, this is a great crossover between Japan's most successful media product and the WWE. And this isn't even the tip of the iceberg, there are so many more Pokémon and wrestlers out there that could have a secret connection, but now it is time I bid you all a fond farewell, I turn this over to the fans, what wrestler/Pokémon crosses do you think would work? Do you think I missed any obvious ones? Would you change who we have so far? Leave your thoughts in the comments and as always I hope you have enjoyed today's column and I will see you next time.
TEST TEST TEST